The Handmade Experience!
Amshina offers one-of-a-kind, ready-to-wear and custom looks of classic and enhanced silhouettes in LIMITED STYLES and QUANTITIES! NO MASS PRODUCTION!
If you see it, the sizing works and the price is right, grab it now! It may not be here when you return! :)
Throughout the year, across seasons, limited styles are added to the shop.
Sign up for our newsletter to stay in the know on promos, product releases and news! NO SPAMMING!
Subscribe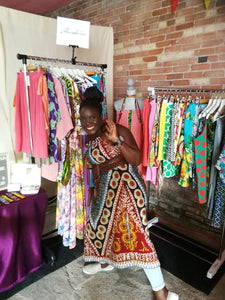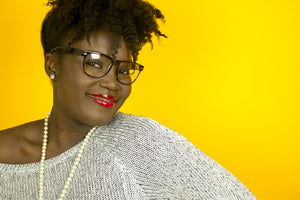 Hi, I am Utamika
Welcome to my shop!
I am a dedicated, self-taught Fashion Entrepreneur with a desire for creating a functional wardrobe that inspires people to embrace colour and print.
Amshina is the handmade extension of my creativity. I was inspired by the idea of creating a wardrobe where my clothing served me and that I absolutely loved by embracing colour and print. "What if you could rediscover your wardrobe with print and colour by telling your own story of style?"
Learn More